In Graphics Magazine Vol. 1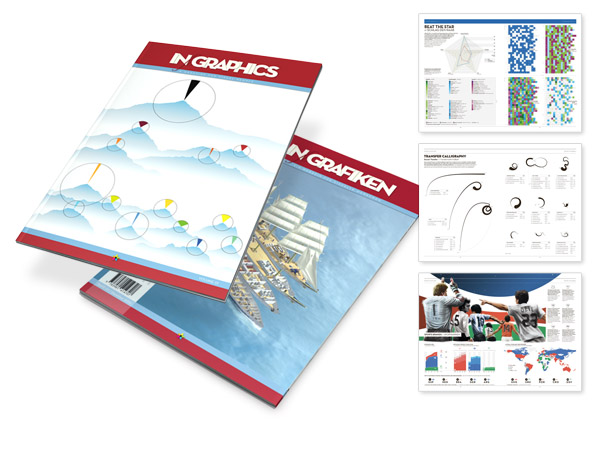 »IN GRAPHICS« — A magazine for visual people. Published by Golden Section Graphics.
On 92 pages it deals with challenging topics from politics and economics to culture and entertainment—solely through graphics.
Jan Schwochow, the chief editor and publisher of »IN GRAPHICS«, manager of Golden Section Graphics and former head of the STERN infographics department, had the idea for a magazine that consist only of graphics. A magazine for visual people came into existence without long texts and large picture galleries. It is based on the experience of the team at Golden Section Graphics, who get worldwide attention with their produced work for renowned media like Die ZEIT, the New York Times Magazine or GEO on a regular basis.
Infographics require not only journalistic intuition but also a lot of time and patience. The editors of »IN GRAPHICS« deliberately take that time to create interesting and fascinating content and show a lot of love for details. Also, current topics like Hartz IV (the German unemployment benefits), piracy off the coast of Somalia, German large scale projects like Stuttgart 21 or the overfishing of tuna in the Mediterranean Sea are shown in a new perspective. Furthermore, this first edition of the magazine includes artworks by outstanding artists Christoph Niemann and Jonathan Meese as guest contributors. »IN GRAPHICS« is released bilingually, in German and in English.
It is free from advertisement and printed very eco-friendly. This is what makes the first issue even more valuable and the reason why it costs a bit more than a usual magazine.
You can purchase it on Amazon.de, in the shop of Golden Section Graphics or in local stores listed on the magazine's website.
a look into »IN GRAPHICS« from InGraphics Magazine on Vimeo.