new year's edition of »Handelsblatt«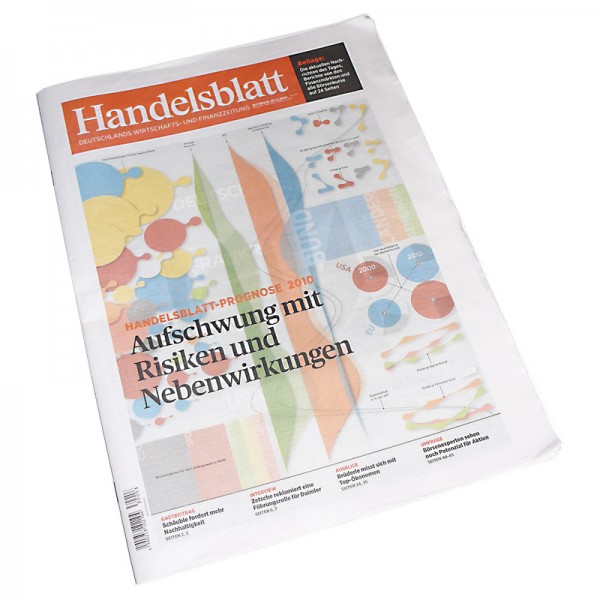 On December 30, 2009, the German daily economy newspaper »Handelsblatt« published five unusual looking infographics made by Jan Schwochow (head of Golden Section Graphics) and me. Since it was the end of the year, the graphics were about numbers of last year's/decade's finances and some outlooks on this year/decade. Also, the title page featured a mashup of those single graphics.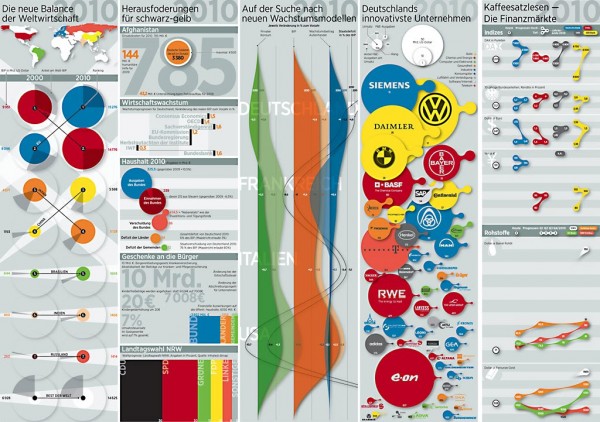 The people at »Handelsblatt« had quite some chutzpah letting us go nuts with the mostly quite small data sets and the disproportionately generous space!
Read more about it on Golden Section Graphics Blog (in German).